Mako satin - Perfect fabric
The material from which the bedding is sewn is very important for a healthy and comfortable sleep.
The raw material used for the production of bedding sets offered in the Estella store is mako satin - a noble fabric made of 100% hand-picked cotton.
This cotton, due to its properties, is considered the most exclusive fabric in the world, which is why bedding made of mako satin is a top-shelf product for people who value true comfort.
In an issue such as exclusive satin mako bedding, there is no equal. The noble variety of cotton used in its production gives the sets sewn from it the properties that make sleep and rest a real luxury.
NOTE: duvet covers over 160 cm are joined with a French seam.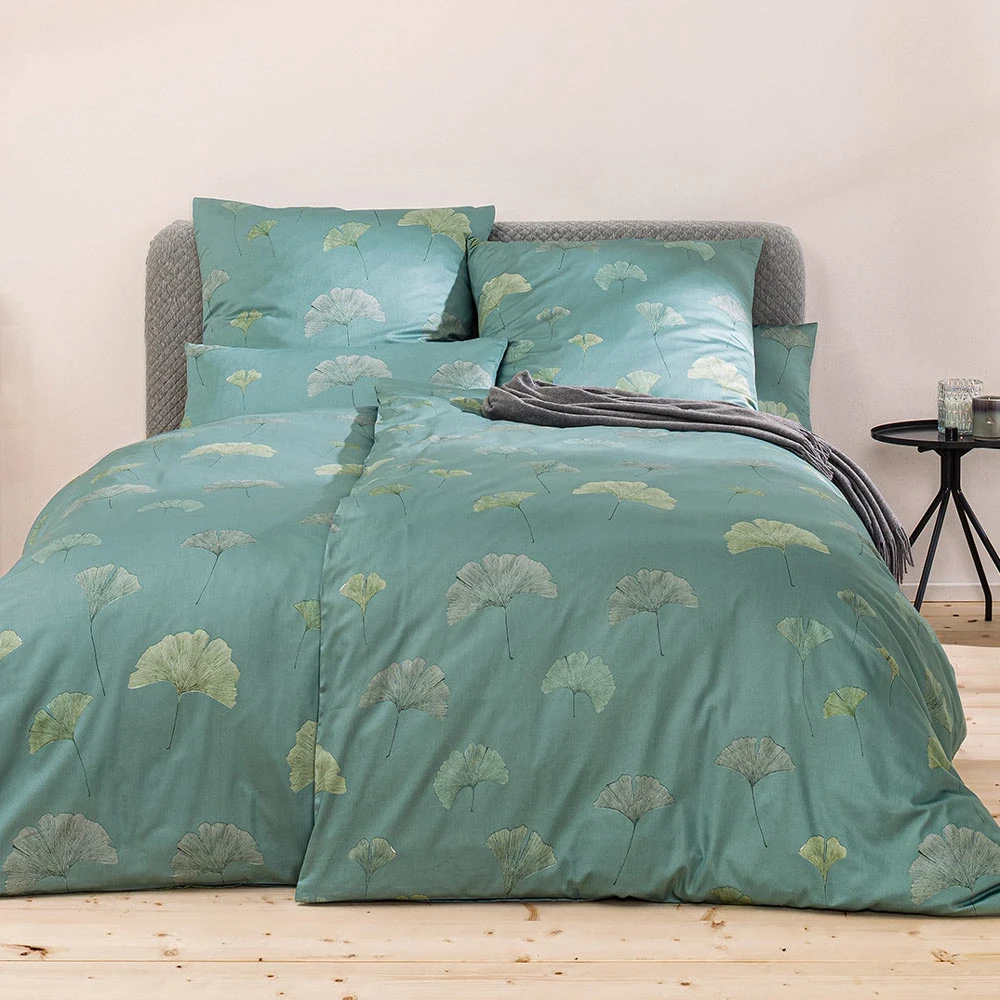 Did you know that the ginkgo tree has been around since the time of the dinosaurs? However, this did not prevent them from achieving great popularity. Just look at the unique print on the bed linen created by its fan-shaped leaves. Full of dreams and at the same time playful, they rest on a velvety, soft fabric in a base shade of sage. The whole thing looks very refreshing and catches the eye.
ADVANTAGES OF ESTELLA MAKO SATIN BEDDING:
Material: 100% MAKO Super-combed, long-fibre cotton
Nm 70/1 - 70 meters of fine yarn weighs only 1g
German workmanship precision
Pilling- resistant material
Lifetime guarantee of the lock - we will replace the lock even after several years of use without additional fees, completely FREE!

It is breathable and adapts to the prevailing ambient temperature
Particularly pleasant and very skin-friendly
Can be tumble dried
Weight : 125g/m²