Perfect fit, unparalleled comfort and elegance in your bedroom.
Some of the beds are equipped not only with a comfortable mattress, but also with an overlay. These include, for example, the popular box spring beds, so in this case you also need a suitable cover for your overlay. Compared to ordinary sheets, this one differs mainly in height: the Estella fitted sheet is sized for an overlay height of 7 to 10 cm . Added to this is a practical universal cut.
The high-quality fitted sheet topper is made of 97% super combed double twisted cotton and contains 3% elastane . This material is breathable and skin-friendly. In particular, the climatic pores built into the fabric guarantee a perfect temperature balance at night. You can be sure of a good night's sleep, no ironing required and tumble dry safe. Thanks to this, the topper does not lose its shape even after many washings. Weight approx. 180 g/m².
The highest quality sheets on the market with rubber around the perimeter made of twisted double thread, even more stretchy and adapting to the mattress.
Fitted sheet suitable for toppers with a height of 7-10 cm:
100/200  100 cm (width) x 200 cm (length)
                150/200 140-160 cm (width) x 200-220 cm (length)
                200/200 180-200 cm (width) x 200-220 cm (length)
ADVANTAGES OF TOPPER ESTELLA JERSEY ZWIRN SHEET:
Material: 97% Super-combed Cotton, 3% Elastane

Very high mesh density

Suitable for top mattresses (toppers) with a height of 7-10 cm
Pilling- resistant fabric
It is breathable and adapts to the prevailing ambient temperature
Particularly pleasant and very skin-friendly
Weight

: 180g/m²

Colour:

Lind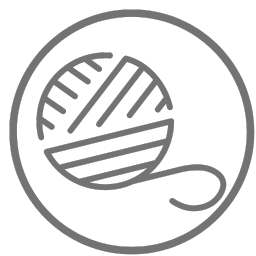 see also our premium bedding sets