Discover the perfect harmony of comfort and sleep climate
Made of high-quality materials, the Estella twisted jersey fitted sheet ensures a truly exceptional night's sleep. It consists of 97% double-twisted and super-combed cotton , and thanks to the integrated climatic pores, it allows perfect temperature compensation during sleep. 3% elastane with elastic corner seams will help comfortably cover water beds and box spring beds up to 40 cm high.
Thanks to high-quality manufacturing techniques, you get a product that can be tumble dried and crease-free. It is also worth emphasizing the beneficial anti-pilling effect, which means that the sheet does not lose any fibers or threads. This is especially the case with mechanical and thermal loads such as washing and drying. The anti-pilling finish prevents the formation of lint and thus increases the life of the fabric.
By choosing a sheet with an elastic band around the perimeter (jersey sheet) from Estella, you get the highest quality product available on the market, which perfectly adheres to the mattress. Don't wait - let yourself have a unique sleeping comfort with a fitted sheet from Estella!
Fitted sheet suitable for mattresses up to 40 cm high:
100/200  90-120 cm (width) x 190-220 cm (length)
   150/200 140-160 cm (width) x 200-220 cm (length)
   200/200 180-200 cm (width) x 200-220 cm (length)
The highest quality sheets on the market with rubber around the perimeter made of twisted double thread, even more stretchy and adapting to the mattress.
ADVANTAGES OF ESTELLA JERSEY FEIN SHEET:
Material: 97% Pure MAKO Cotton Super-combed, long-fibre, 3% Elastane
German workmanship precision
Very high mesh density
Pilling- resistant material
It is breathable and adapts to the prevailing ambient temperature
Particularly pleasant and very skin-friendly
Weight

: 180g/m²

Color:

Blue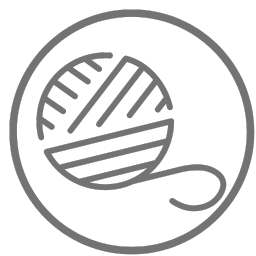 see also our premium bedding sets