Luxury from Estella - Feel and touch the unparalleled quality of knitted fabrics.
Now you have the opportunity to touch and feel all our fabrics from which our bedding is sewn. Discover the unique de Lux satin that will envelop you in softness and shine, creating an atmosphere of pure luxury. Feel the pleasure of touching our Swiss satin , which provides warmth and coziness, surrounding you with a velvety feeling of comfort. Experience a unique experience thanks to the mixture of half linen and half cotton , which creates a light and delicate fabric, perfect for your sleep.
Touch the smoothness and delicacy of cambric that will take you to the world of subtle nuances. Feel the coziness and flexibility of jersey that will keep you free and comfortable.
Order now and touch our luxurious fabrics to find the one that will meet all your expectations and make sleep a real pleasure.
OPEN THE DOOR TO LUXURY :
Enjoy the moment when your hands travel through our fabrics, discovering the subtle nuances and unique features of each one. Now you can choose not only patterns and colors, but also touch the perfection that makes our bedding unique.
The sample book consists of 5 fabrics and 1 knitted fabric (in order from the top: mako satin, satin de lux, swiss satin, mako interlock jersey, cambric, semi-linen)
Patterns and colors of individual fabrics and knitted fabrics may vary
Size: 20.5cm width x 54cm length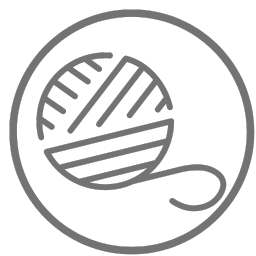 see also our premium bedding sets